Dash Deluxe Air Fryer Review: Healthier Fried Food Made Easy
Uncover the ultimate Dash Deluxe Air Fryer review. Find out why this appliance is a game-changer for healthier and delicious fried foods.
APPLIANCES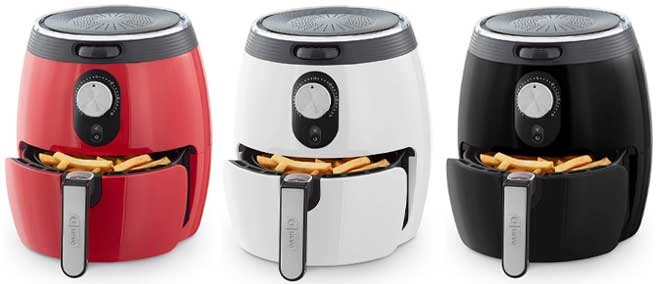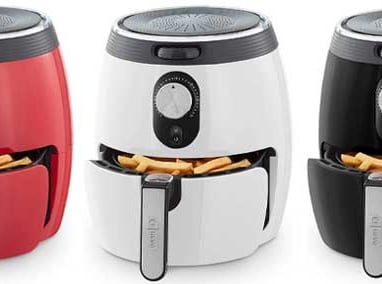 In today's health-conscious era, enjoying fried food without the guilt is now possible with the Dash Deluxe Air Fryer. This innovative kitchen appliance utilizes AirCrisp® technology, circulating hot air to cook crispy and delicious fried food without the need for excessive oil or the messy cleanup associated with traditional deep fryers. With adjustable dials for precise control, an auto-off function for added safety, and a spacious nonstick fryer basket, the Dash Deluxe Air Fryer is a game-changer for those seeking healthier alternatives to their favorite fried treats. In this comprehensive review, we will explore the features, benefits, and cooking capabilities of this versatile air fryer.
AirCrisp® Technology for Healthier Fried Delights:
The Dash Deluxe Air Fryer boasts AirCrisp® technology, which uses hot air circulation to cook food evenly and achieve the coveted crispy texture, all while minimizing the need for oil. This revolutionary cooking method significantly reduces added fat without sacrificing the delicious flavor and satisfying crunch that we love about fried food. Say goodbye to greasy dishes and hello to guilt-free indulgence!
Precise Control for Perfect Results:
Equipped with adjustable dials, the Dash Deluxe Air Fryer offers precise control over cooking time and temperature, allowing you to achieve the perfect crispness for your favorite recipes. The temperature can be set up to 400°F, ensuring versatility for a wide range of dishes. Whether you're craving golden French fries, crispy chicken wings, or perfectly roasted vegetables, this air fryer can deliver consistent and mouthwatering results every time.
Auto-Off Function for Safety and Convenience:
Worried about accidentally overcooking your food? The Dash Deluxe Air Fryer comes with a convenient auto-off function that automatically shuts off the unit once the cooking time is completed. This feature ensures that your food is cooked to perfection without the risk of burning or overcooking. It provides peace of mind and added convenience, allowing you to tend to other tasks while your delicious meal is being prepared.
Spacious and Easy-to-Clean Design:
With its removable 6-quart nonstick fryer basket, the Dash Deluxe Air Fryer offers ample space for preparing single servings or larger portions of your favorite foods. The nonstick surface not only prevents food from sticking but also makes cleaning up a breeze. Simply remove the basket, wash it with warm soapy water, and enjoy the convenience of a hassle-free cleanup process.
Recipe Guide and Additional Features:
To inspire culinary creativity, the Dash Deluxe Air Fryer comes with a Recipe Guide, offering a variety of delicious and crispy fried food recipes. With this guide, you'll have access to a wide range of dishes to try, expanding your air frying repertoire and ensuring that you never run out of delectable meal ideas. Additionally, the PTFE nonstick coating enhances cooking performance and makes both cooking and cleaning a seamless experience.
Warranty and Customer Support:
The Dash Deluxe Air Fryer is backed by a 1-year manufacturer warranty, providing peace of mind and ensuring the quality of your purchase. Additionally, by registering for the Feel Good Rewards program, you can extend the warranty to 2 years. Furthermore, the brand prides itself on its US-based Customer Support, ensuring that assistance and guidance are readily available whenever you need it.
Conclusion:
The Dash Deluxe Air Fryer revolutionizes the way we enjoy fried food by offering a healthier alternative that doesn't compromise on taste or texture. With AirCrisp® technology, precise control over cooking parameters, and a user-friendly design, this air fryer allows you to create delicious fried dishes with significantly less added fat. Say goodbye to the mess and excess oil associated with traditional frying methods and embrace the convenience and