Arctic King 5.0 cu. ft. Freezer Review
Discover Arctic King 5.0 cu. ft. Freezer: sleek, compact, and efficient. Perfect for homes or businesses
APPLIANCES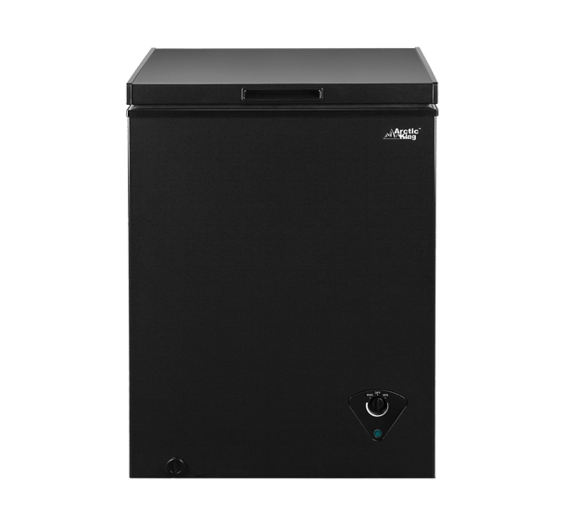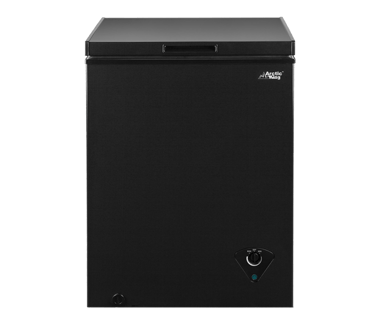 In today's fast-paced world, having ample freezer space for your frozen food is essential. Whether you need it for your home, garage, basement, apartment, kitchen, cabin, lake house, timeshare, or business, the Arctic King 5.0 cu. ft. Freezer is designed to meet your needs. With its sleek black exterior and compact design, this freezer not only adds convenience but also enhances the aesthetics of any personal or professional space.
Efficient Storage and Convenient Features: The Arctic King 5.0 cu. ft. Freezer is built to maximize storage capacity while maintaining an organized setup. The removable storage basket is perfect for storing smaller items that you frequently use, keeping them easily accessible without the need to dig through the entire freezer. This feature allows you to efficiently utilize the available space and keep your frozen goods organized.
Cleaning and Maintenance Made Easy: Maintaining the Arctic King Freezer is a breeze. The easy-access defrost drain simplifies the defrosting process, ensuring that you can effortlessly remove any accumulated ice. Additionally, the easy-clean interior and gasket enable quick and hassle-free cleaning, so you can keep your freezer in pristine condition without spending excessive time or effort.
Space-Saving Design: One of the standout features of the Arctic King 5.0 cu. ft. Freezer is its compact design. Measuring just L 24.9" x W 21.7" x H 33.5", this freezer takes up minimal space, making it a perfect fit for smaller areas. Whether you have limited space in your kitchen, garage, or basement, this unit provides the extra room you need for your frozen food storage without compromising on functionality.
Energy Efficiency: The Arctic King Freezer is designed with energy efficiency in mind. This model uses only an estimated 218 kWh per year, helping you save on electricity bills while being conscious of the environment. With its higher energy efficiency, you can enjoy peace of mind knowing that your frozen goods are stored efficiently and economically.
Sturdy Build and Safe Delivery: The Arctic King 5.0 cu. ft. Freezer is built to last. Its double-layer packaging ensures safe delivery, protecting the unit from potential damages during transportation. Additionally, the freezer features adjustable legs, allowing you to easily level the unit on any surface for stability.
Conclusion: If you're in search of a compact freezer that offers efficient storage, easy maintenance, and a sleek design, the Arctic King 5.0 cu. ft. Freezer is an excellent choice. Its removable storage basket, easy-access defrost drain, easy-clean interior and gasket, and compact dimensions make it a versatile solution for both home and business use. Upgrade your frozen food storage with this reliable and stylish freezer today.